The Department of Mathematic Analysis Charles University cordially invite you to join our workshop GeoCa 23 on Geometric Analysis and Calculus of Variations in Lysečiny. We aim to bring together leading minds in the field (complete with their bodies) and young researchers in a relaxed, informal environment conducive of forging new scientific colaborations.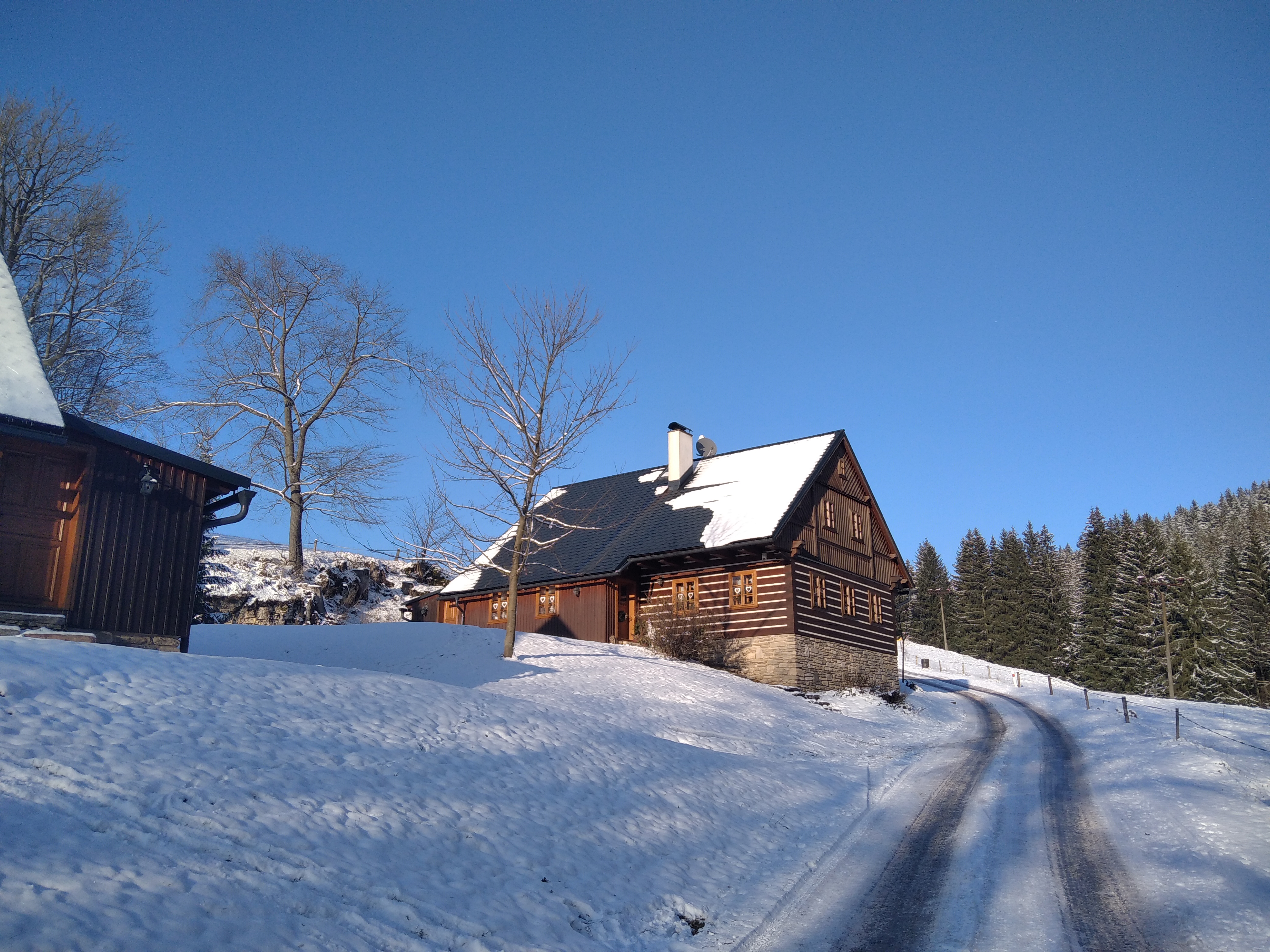 Preliminary list of invited speakers - to be completed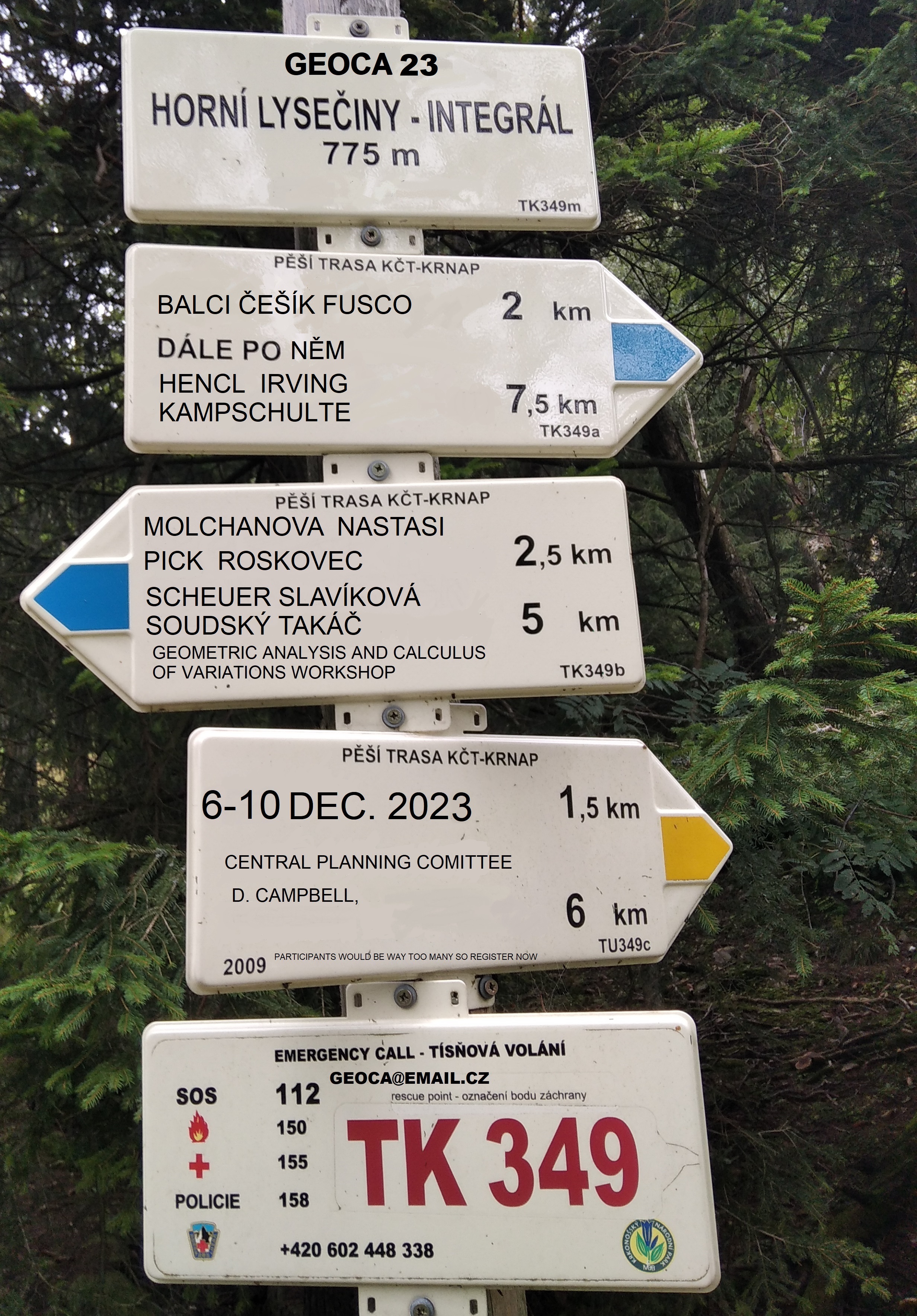 Anna Balci • Bielefeld University, Germany
Antonin Češík • Charles University, Czechia
Nicola Fusco • University of Naples Federico II, Italy
Stanislav Hencl • Charles University, Czech Republic
Christopher Irving • Technische Universität Dortmund, Germany
Malte Kampschulte • Charles University, Czechia
Stefan Krömer • Czech Academy of Sciences, Czechia
Anastasia Molchanova • University of Vienna, Austria
Antonella Nastasi • University of Palermo , Italy
Lubos Pick • Charles University, Czech Republic
Tomáš Roskovec • University of South Bohemia, Czechia
Julian Scheuer • Goethe Universität Frankfurt, Germany
Lenka Slavíková • Charles University, Czechia
Filip Soudsky • Technical University Liberec, Czechia
Jakub Takáč • University of Warwick, United Kingdon



Conference fee
The conference fee is 10000 CZK. Alternatively, it is possible to pay 400 Euros, which is approximately the same amount. The fee is be paid by transfer. Details for the payment will be provided to participants by email after registration and after paying a reciept of payment is sent. The organizers have a limited amount of funds to support participants who would need it to cover the fee. If this applies to you, please write an email to the organizers at
geoca@email.cz
. The conference fee covers accommodation and meals as well as the social dinner.
Venue, Transport and Social Program
The workshop GeoCa will take place in
Horní Lysečiny
in Rýchorské hory, Czech Republic (GPS: 50°40'45.563"N, 15°49'59.393"E). The organizers will help organize transport to the remote conference site. Accomodation will be in the
Lysečinky
mountain chalets and the surrounding area. There will also be a rich social program (hog roast, music and sauna).
Central Planning Committee
Daniel Campbell, chair Charles University (Prague);


Institutions